Seabourn Quest is a yacht of grand proportions, providing a superb cruise experience to discerning passengers in luxurious suites and public rooms where the finest quality is used throughout.  Seabourn Quest passengers tend to be Well-off 40-60+ and International set. When all cabins have double occupancy, the ship provides a space ratio of 71.1 tons per passenger and a crew to passenger ratio of one for every 1.4 passengers. At full capacity the space ratio is 71.1 tons per passenger and the crew ratio is one to 1.4 passengers.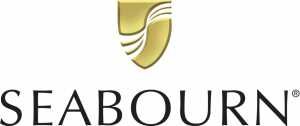 specifications
size
small
Style
luxury
Type
ocean
Year of Launch
2011
Year of last refit
-
Gross tonnage
32000t
length
198m
width
25.6m
speed
19kts
decks
10
language
en
currency
USD
No of Passsengers
450
No of Crew
330
No of Cabins
225
wheelchair access
7
unique features
Seabourn UNESCO Partnership
Though Seabourn is not the first cruise line to offer cruises to UNESCO World Heritage site, it is the first one to enter an official partnership with the organisation. Seabourn is pleased to be partnering with UNESCO to promote sustainable tourism at World Heritage properties. Through this support to UNESCO the cruise line helps engender a wider understanding and commitment for the UNESCO World Heritage Convention's mission to identify, safeguard, and promote unique cultural and natural heritage around the world deemed to possess outstanding universal value for all humankind. For guests, this partnership with UNESCO means their travels with Seabourn will be enhanced by deeper insight and information about these intriguing destinations while supporting their conservation through sustainable tourism.
gratuties
Tipping is neither required nor expected. However, prices do not include gratuities for local shore excursion guides, drivers, and related service staff. Tipping of guides, drivers and other independent ground staff is at the individual guest's discretion.
dining
entertainment
Seabourn Quest features a range of entertainment facilities, including lounges, bars and a casino, as well as a choice of daytime activities. Some of the ship's more unique activities are Evening Under the Stars and Movie Under the Stars, which are Seabourn's signature on deck entertainment.
health fitness
Seabourn Quest features a range of traditional health and fitness amenities, including a spa and salon, as well as sports facilities.
kid & teen
Seabourn Quest does not offer any dedicated Kids & Teens facilities.
enrichment
The line's enrichment series is called Seabourn Conversations. On selected sailings experts on topics ranging from arts to World Heritage site join passengers onboard and create a dialogue. Seabourn Pride themselves in not only providing lecturers, but experts with who passengers can talk to whilst enjoying a drink.